Thank you joining us on this butterfly journey!
Before you go…
#1 Check your email inbox and click the link in the confirmation email we just sent you.
The speed of this email delivery depends on your server.
Please check your junk/spam folder if the confirmation seems delayed.
#2 When you confirm, you'll be taken to a welcome page with your
• Monarch coloring page,
• Mandala coloring page,
• Monarch Life Cycle Sort
• Monarch  Butterfly downloadable print.
#3 When I Am a Butterfly is in print, you'll be the first to know (right after my mom)! 
Best Wishes!
Sally
Thanks for joining in to fly with the monarchs!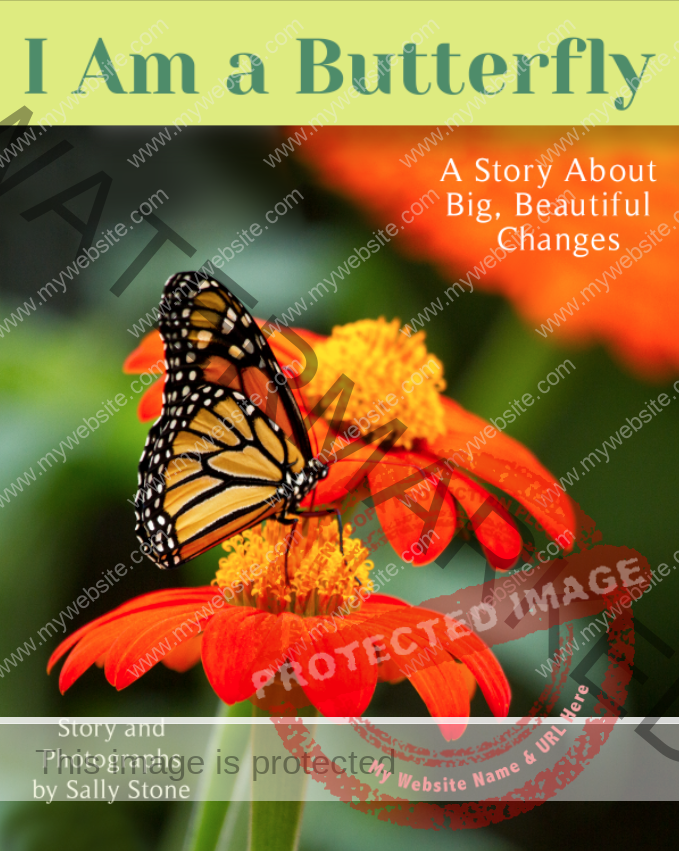 © 2011 Sally Stone
Nature's Healing Images
All images on this site are the sole property of Sally Stone. These photographs are protected by copyright law and may not be downloaded, printed, or reproduced without the express written permission of Sally Stone. Most of the photographed wildlife on this website roams free. Some photos were taken at the Audubon Nature Institute, New Orleans. No wildlife in these photos has been baited.